Women's Christmas Dinner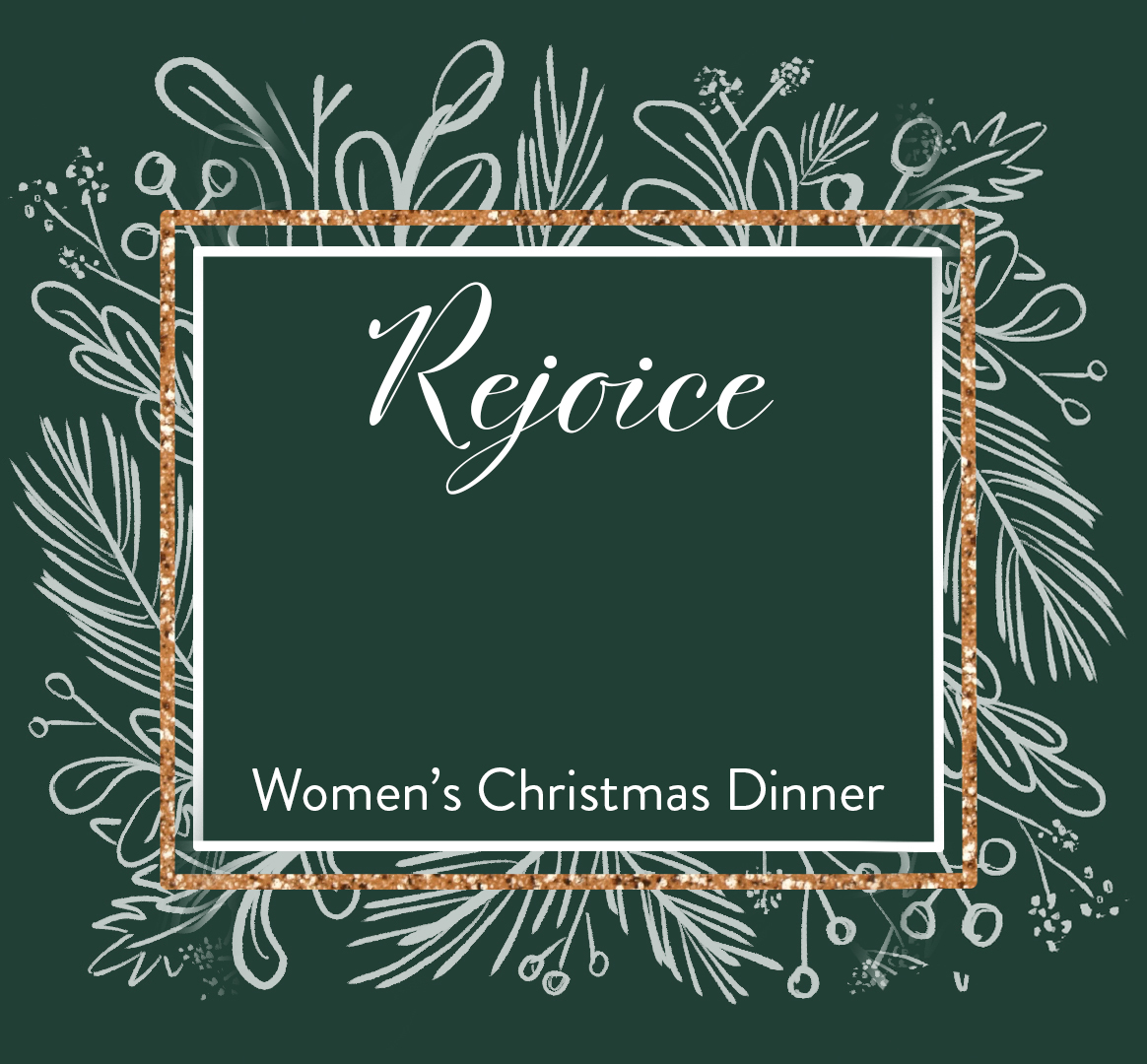 Monday, December 7th | 6:30 - 9:00pm. WoodsEdge Worship Center

Ladies, it's time to
Rejoice
!!! Let's set aside an evening to step away from the craziness of 2020 and of the Christmas season and to focus on our Almighty God, to marvel afresh at the most amazing gift of His Son, and to share in our great joy and delight of Jesus our Savior. This event is the annual highlight of Women's Ministry here at WoodsEdge, and this year we are extra thankful to have this opportunity to come together and celebrate.
Treat yourself to an evening that includes meaningful worship led by Ryan and Charity Kennedy of GatherHouse, delicious food catered by Chef Michael, an inspiring message from our own
Nicole Body
and a few seasonal surprises! It's truly a lovely way to embrace the Christmas season.
Be a
Table Host
by gathering your friends to create a table of 8 and purchasing an entire table for $280 or purchase an
individual ticket
for $35. If you have a friend or two with whom you would like to sit, please be sure to tell us when you register!
Note: Table Hosts are responsible for decorating their tables; specific details will be sent closer to the date.


If you need to register for
childcare
you can do so here by clicking "register." Once you have followed the steps of logging in, click "add family member" then can select the name(s) of the child(ren) for whom you are needing childcare.