Women's Bible Study: Thursday Mornings
All Church Event Women App Calendar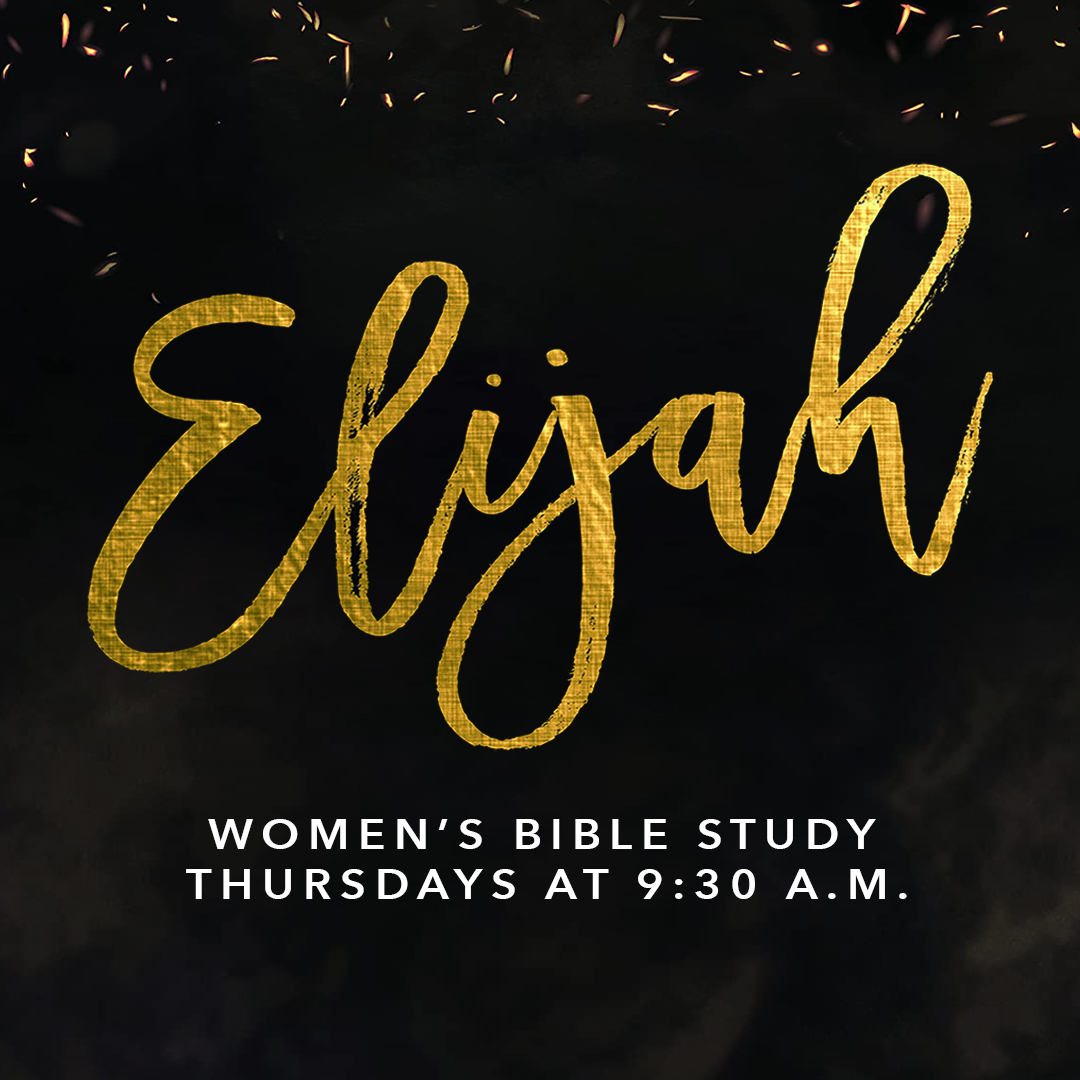 Join us this spring for Women's Bible Study. We will be covering the study on Elijah by Priscilla Shirer.

In this faith-building study, you'll discover how Elijah's obedience to God kept him anchored, sharpened his faith, broadened his impact, and invited heaven's fire to fall. God is also working in your life today to fashion a fiery, bold faith that will empower you to share the hope of Christ with your family, friends, co-workers, and community.

Join us this spring to:
Understand the value of seasons of growth and testing in your spiritual maturity.
Be encouraged to wait on God's good work in your heart and mind, even in seasons when you feel like no one sees.
Learn to trust in the goodness and faithfulness of God and His purposes for your life.
Registration is now open. But hurry! Registration closes February 15.
Please note that this will be the only study this spring. We will not meet the week of Spring Break (March 14).
*Virtual Discussion Option available on Thursday evenings from 8-9pm. Please contact Genelle Coffey at GenelleCoffey20@gmail.com for more information.
The Thursday morning study will meet weekly, at 9:30 a.m. in the Worship Center.

We can't wait to see you there!
REGISTER FOR Thursday Mornings
If you would rather meet Monday nights, click here.