TeenStreet
All Church Event Students App Calendar Outside the Walls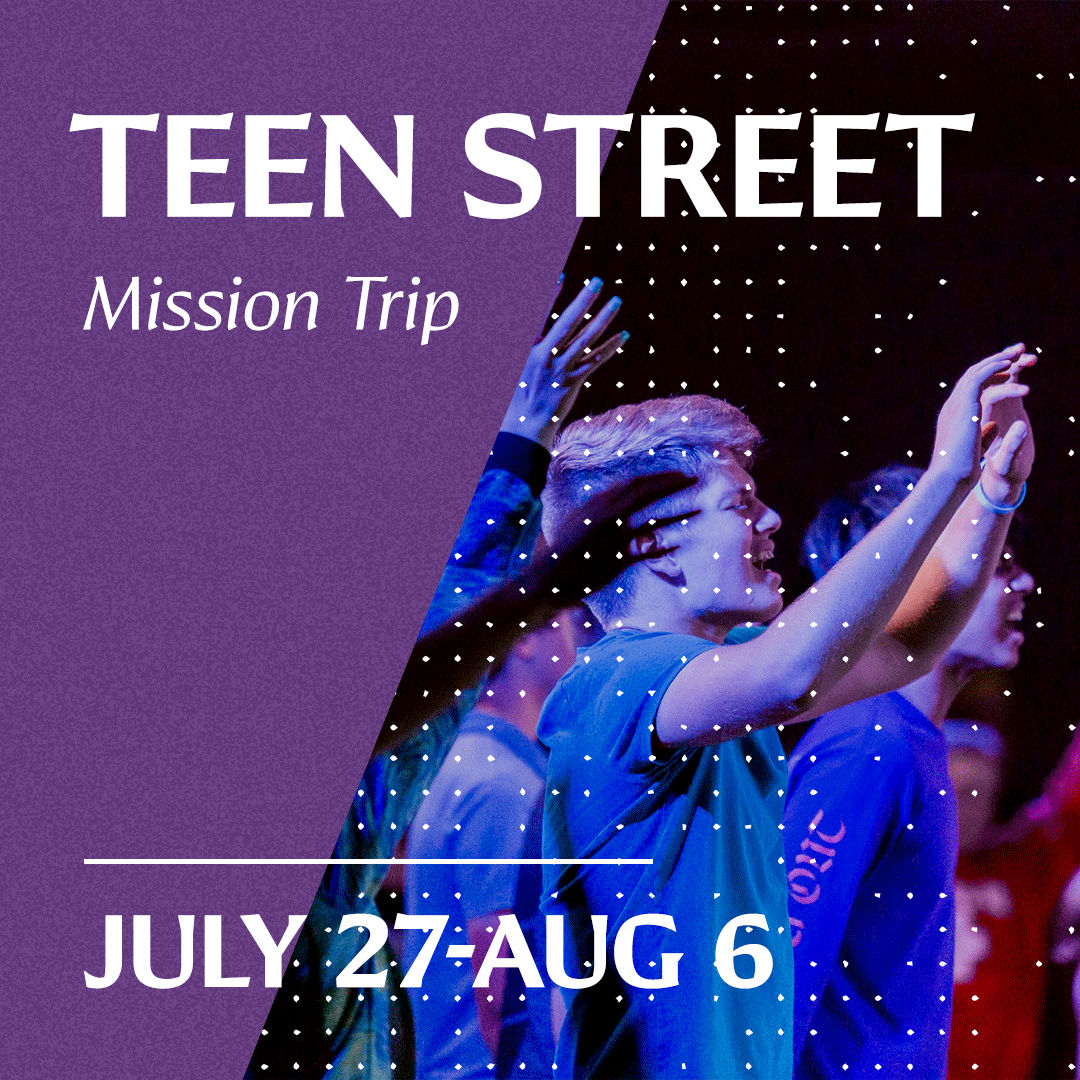 Date: July 27-August 6
Location: Hertogenbosch, Netherlands
This trip needs both student volunteers and adults.
TeenStreet is a Christian youth conference in the Netherlands. TeenStreet works with the Church to motivate, equip and walk alongside (Christian) teens who seek real friendship with Jesus and want to reflect Him daily in their world. At the TeenStreet event, teens experience large-group teaching, small-group Bible study, worship, outreach, sports and arts.
Adults who volunteer are able to serve alongside student volunteers. Adults will serve as as a small group leader, on a prayer team, or in a variety of other roles.

Payment due dates:
5/20/22: $1,200 payment due
6/20/22: $800 Final payment due
- $2,000 Total -

Students who go, must have completed grades 8-12.


If you you are interested in attending TeenStreet or serving as an ADULT volunteer, fill out the appropriate application ASAP to secure your spot.
For any questions, please contact Trip Leader, Jody Shannon, at jshannon@woodsedge.org.