re | engage
All Church Event App Calendar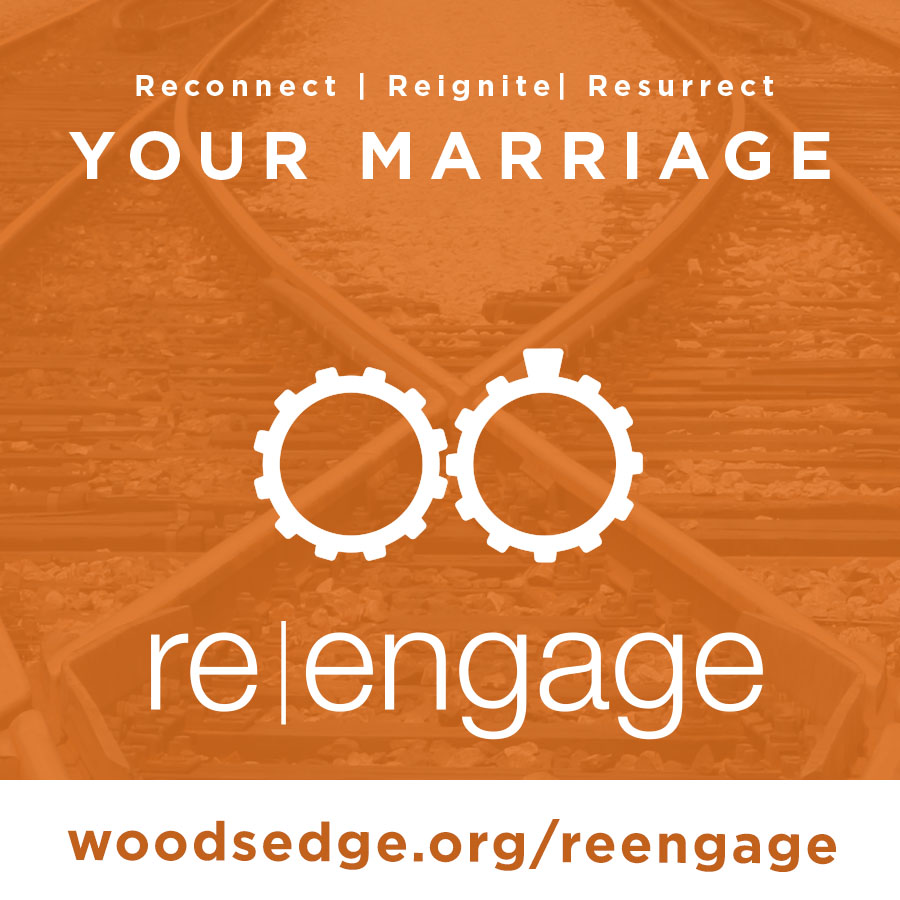 We officially launched at WoodsEdge on September 28th, and you can join us any week after that.

We will meet on Monday nights, 6:30-8:30 p.m.

We will be meeting in the Pavilion.

If you would like to attend just to check out re|engage and get a better understanding of what the ministry is, there is no cost to visit

.
If you are interested in joining a group and going through the curriculum, registration is $70 per couple.
If you are interested in joining us for the launch of re|engage, please let us know by filling out the form below.
DETAILS:
Time: 6:30-8:30
Location: Pavilion.
Childcare is offered for children ages birth-12 years old. In order to use childcare, you must register your children using the button below.

Cost: $70 per couple
For more information, please visit our webpage woodsedge.org/reengage