JoyBridge Respite Afternoon
All Church Event Children App Calendar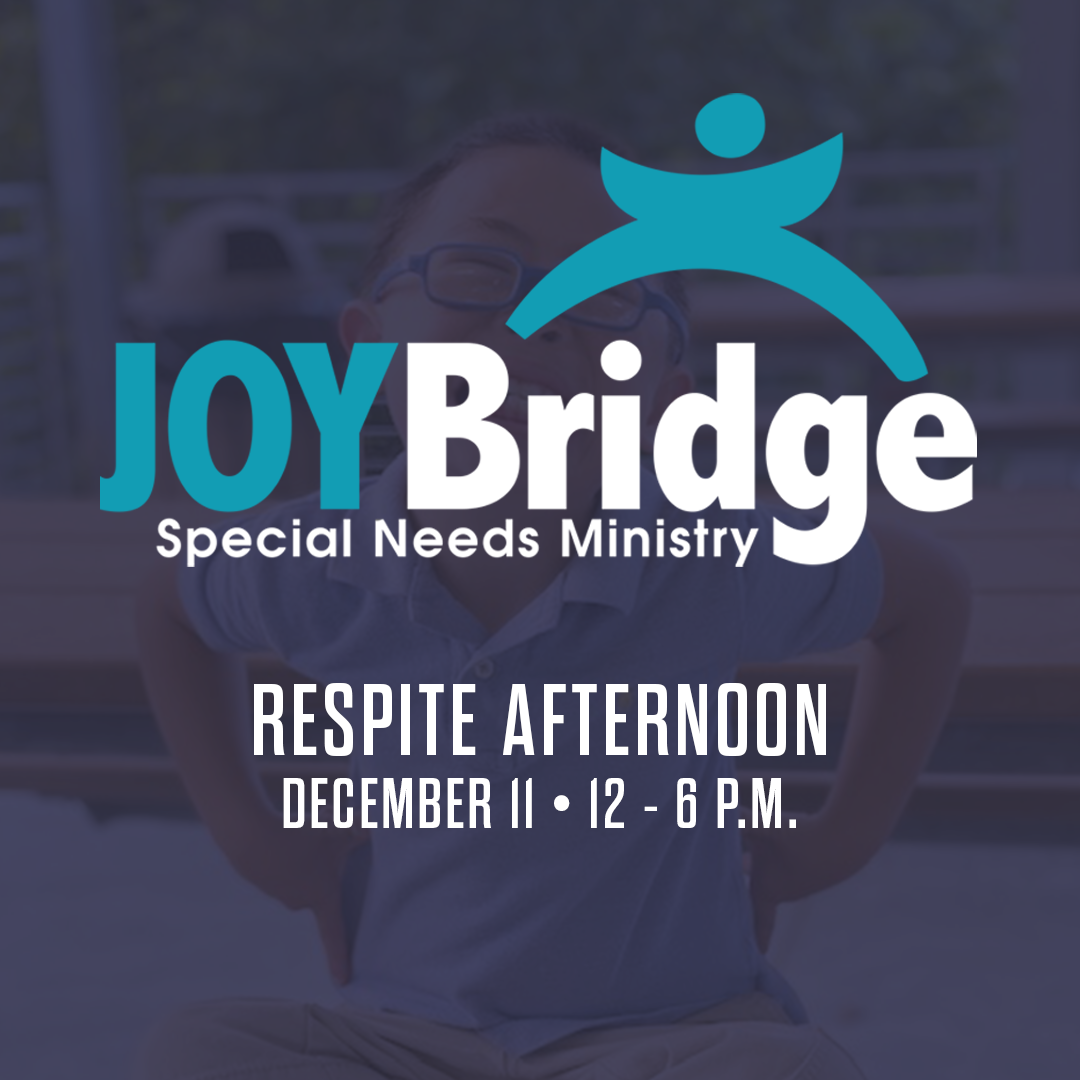 Respite night for current or new JOYBridge Families.

JOYBridge will provide an afternoon out for parents by serving current and new JOYBridge children on Sunday, December 11, from 12 p.m. to 6 p.m.

Participant Registration closes/last day to cancel or add by 11 p.m. on December 4.

-Pizza and snack provided. If your child has dietary restrictions, please bring a lunch and snack for your child.

-Due to the nature of the care, it is necessary for us to collect insurance information on each child.

-Note a Medical Treatment Authorization/Release is included in this registration.

All children must be picked up by 6 p.m.!
REGISTER / Volunteer FOR RESPITE