Generations Volunteer Team Rally
All Church Event Children Students App Calendar Fifty6 Young Adults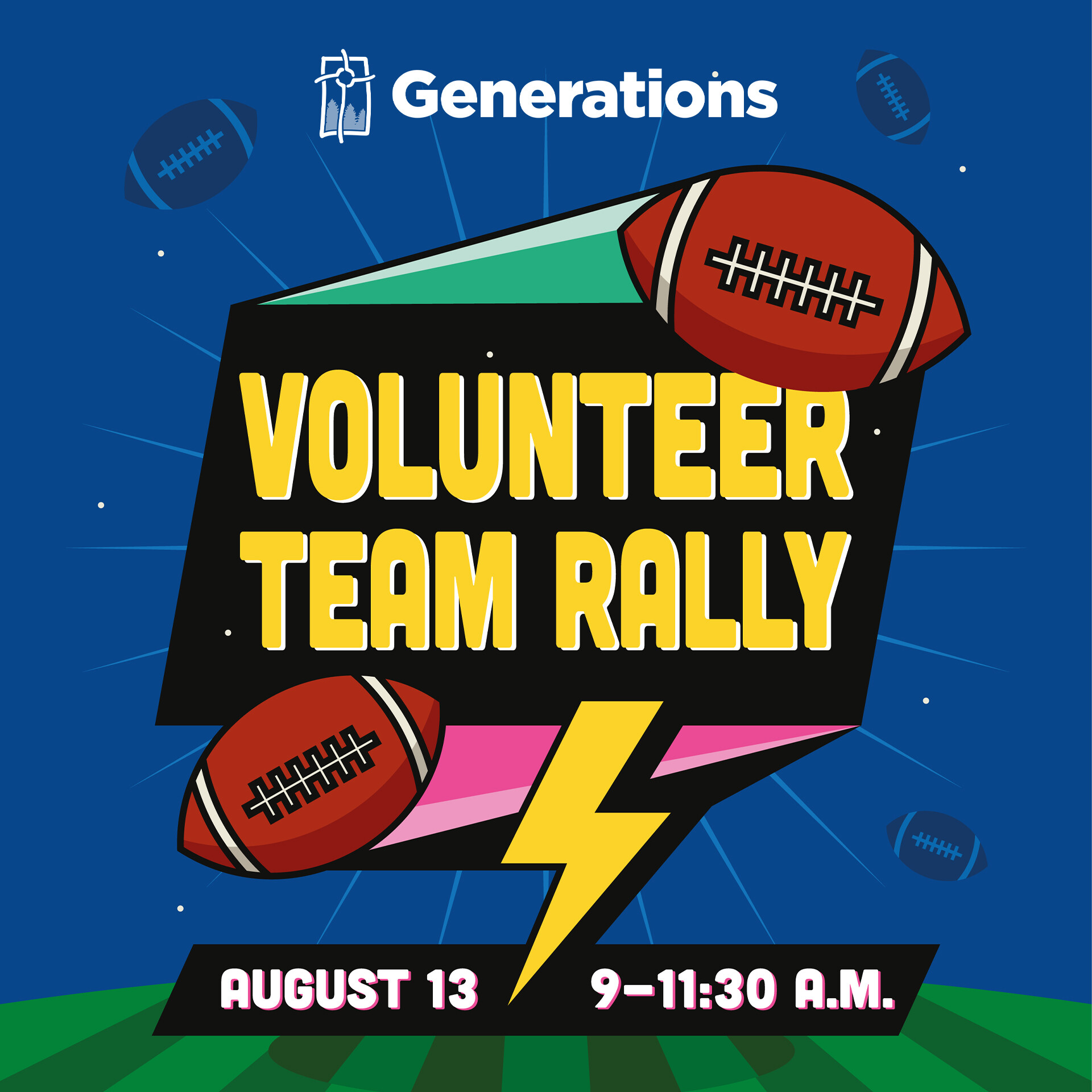 This rally is for all of our Generations Teams, which includes all of our Children's Ministry volunteers, our Student Ministry volunteers, and all of our Young Adults. Please join us on Saturday, August 13 for an exciting morning of vision casting, encouragement, and equipping.

We will begin the morning all together and then break out into our specific ministries for a time of training.

A light breakfast will be provided and childcare is available.
If you have a student volunteer that will be attending that is 12 years of age or younger, please plan to attend with them.

Location: Student Building
Time: 9 -11:30 a.m.


To attend, please register here. Generations Volunteer Rally