Fifty6 Student Life for Kids Camp
All Church Event Children App Calendar Fifty6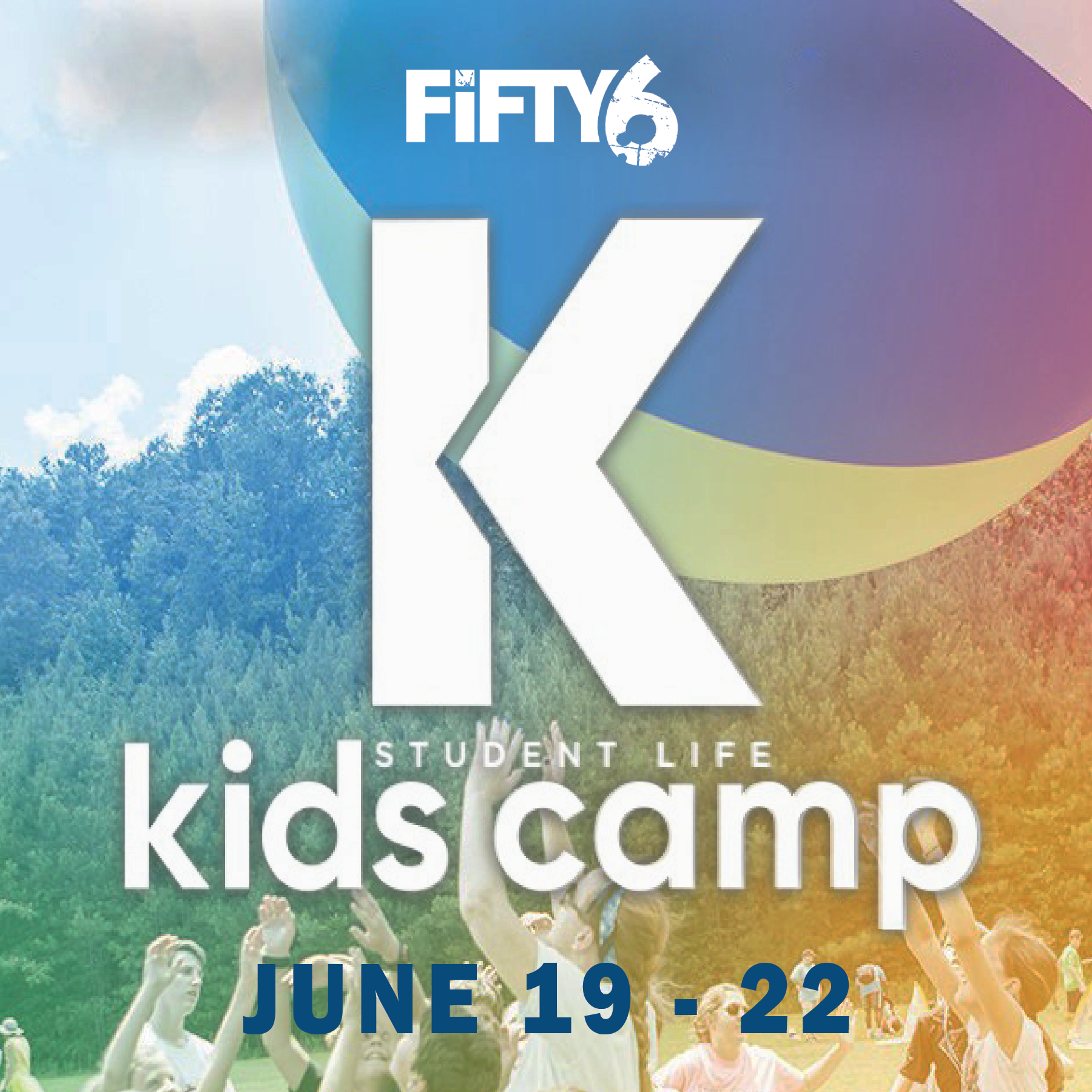 Fifty6 will be going to the Student Life Kids Camp in Trinity, TX! This is an overnight camp where we take time away from distractions to dive deep in God's Word and grow closer to Him. Of course we will also be having a blast with crazy camp games, epic water activities, and squad wars!

We will be taking charter buses up to Trinity Pines Conference Center. The students and small group leaders will be staying in large cabins divided by boys and girls.

The camp theme this year is GRAVITY! At camp we will talk about out how to live in a heavy world and how we can defy gravity through Jesus Christ! Not only are we going to learn how trusting in Jesus changes our life, but how we can be a part of God's plan to help others lift off and start a relationship with Him.
Cost: $450 ($100 deposit to reserve your spot) The total amount is due by May 28.
This camp is for completed 4th through completed 6th graders.
Spots are limited, so register soon!

There is a sibling discount available, email hhunt@woodsedge.org for details prior to registering.

We will be having a Parent Meeting for camp on Sunday, May 7 right after the second service.