CRAZE VBS : Summer 2021
Family Children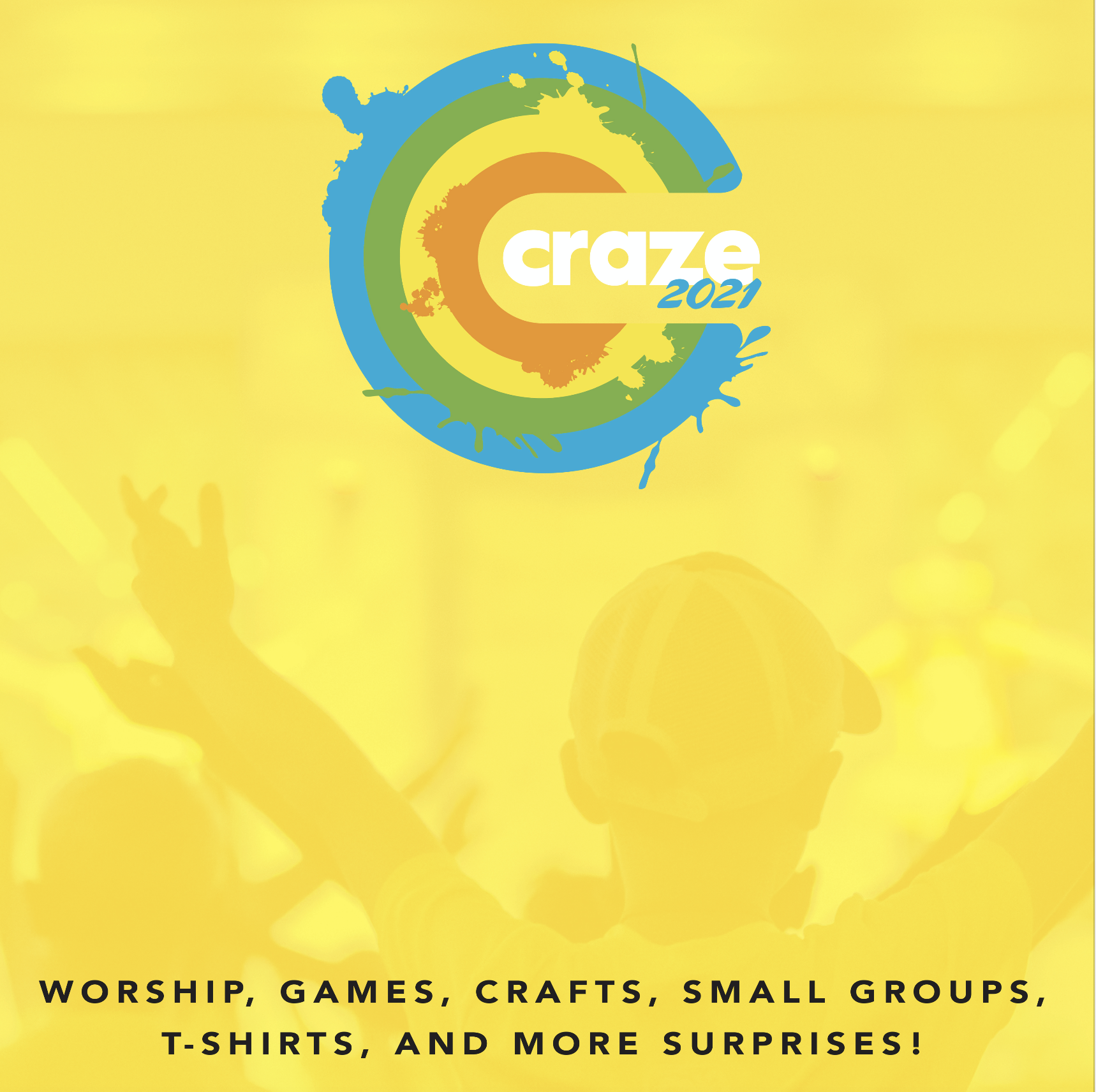 What is Craze? : It's worship, games, crafts, small groups, t-shirts, and more surprises!
When is Craze? : Monday, June 7 - Thursday, June 10, 2021 from 9 a.m. to 12:15 p.m. each day
What ages can attend Craze? : Kindergarten - 5th Grade
What is the cost? : It is $35 per child, that will be due upon registration.
How do I register? : Register early, as last year Craze filled up fast.
I want to volunteer. How do I do that? : The children (Kinder - 5th Grade) of Adult Volunteers will get to attend Craze for free, and childcare for Nursery - Age 2 and Junior Craze for Ages 3 & 4 is provided for the children of Adult Volunteers only.
You and I are a part of God's big story and he has a purpose and plan for your story...and that is crazy love!
Your word is a lamp to my feet and alight to my path. - Psalm 119:105
For any GENERAL QUESTIONS about Craze please contact craze@woodsedge.org