Specialized Women's Groups
---
Colossians 3: 12-14 - Put on then, as God's chosen ones, holy and beloved, compassionate hearts, kindness, humility, meekness, and patience...bearing with one another…And above all these put on love…
In friendly, safe and open environments, come experience the richness of community and be encouraged, enriched and empowered by journeying together with other women through various support groups/classes/Bible Studies. You will be blessed by the love you receive from the Lord and other women!
In One and for one, filled up to pour out!
---
Starting Right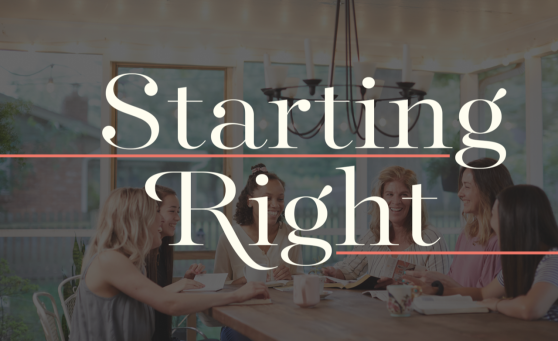 For mothers of young children – fellowship, light breakfast, guest speakers and group discussions
Tuesday Mornings, Spring Session Starting January 21st
9:30 am to 11:30 a.m. room 206
If you have any questions you can contact Jenny Little at .
---
Toddler Time
Toddler Time is a mommy & me group for moms with children between birth - 5. Enjoy free play and more! It's a great time to meet other moms and allow little ones to interact, learn and play.
Friday Mornings, Sept 13 - Dec 6
Spring Dates will be Jan 17 - May 15
9:30am, Room 203
For more information and questions contact Allison Armstrong at or Marifer Newman at
---
Homeschool Support
We are seeking God to build a united community of Jesus-following home school families, all at different stages in our home schooling journeys. Our vision is to live out the WoodsEdge vision while home schooling: Love Jesus, Journey Together, and Bring Hope to the World.
We will be getting together for play dates and possibly other events, starting up again in the Fall.
If you have any questions or want more information please visit our home group page here!
---
Launch
Mothers, are you about to 'work yourself out of a job?' Join other moms of high school juniors and seniors to pray, study God's word, and fellowship during this transitional time.
The emptying of your nest can be a wonderful, exciting, and scary time. Don't go it alone.
Meets on Tuesday evenings at 7 p.m. @ 31 N. Brokenfern Dr. The Woodlands, 77380
For questions and more information contact Mary Cartwright at
---
Women's Group - Cecil/Taylor
This group has reached capacity for the time being. However, we would love to have you sign up showing interest and when we are able to open another group we will contact you! If this is what you are interested in please contact Lauren Kelley at
We are a small group of WoodsEdge women, ages 55 and up. Bible study, prayer, and fellowship are the components of our weekly group time.
Join us as we study the , Faithful, Abundant, True Bible Study with video and workbook study material.
Through Scripture, we will be challenged to faithfulness in difficult days, pointed to the essentials of trust in God's ability, and learn how to discern truth from error in these difficult days.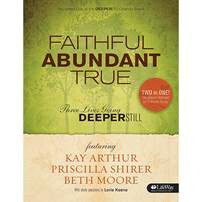 Meets on Wednesdays at 10am starting September 4th. For more information contact Debbie Cecil at
---
Women's Group - Moores
REAL:
Real Love for Jesus
Real Integrity
Real Eternal Impact

The purpose of this Journey Group is to be awakened by the power of the Holy Spirit to put into practice in our daily lives the knowledge of the Truth of Jesus Christ and the impact on eternal life. We strive to be Real in who we are and the challenges we face knowing that we can share openly and honestly in this "no judgement zone" where we will pray, challenge and hold each other accountable.

This Fall we started August 23rd and are meeting for 8/9 sessions to Study "The Armor of God" by Priscilla Shirer. This is an open group for all ages. Child care is not provided.
If you would like more information please contact Claudia Moores at .
---
Women's Group - Kehrer
Begins meeting December 5th

This group is designed for working women who are seeking opportunities to grow spiritually and in prayer while connecting with other women who work outside the home. Woman of all life stages are welcome. The focus will be on how God has called us to serve our world outside the walls of our homes. This is a new group that will begin meeting December 5th. We will have a short three week study on Christmas and then begin a new study in January. Childcare is not available for this group.
For more information click here to go to their group page.