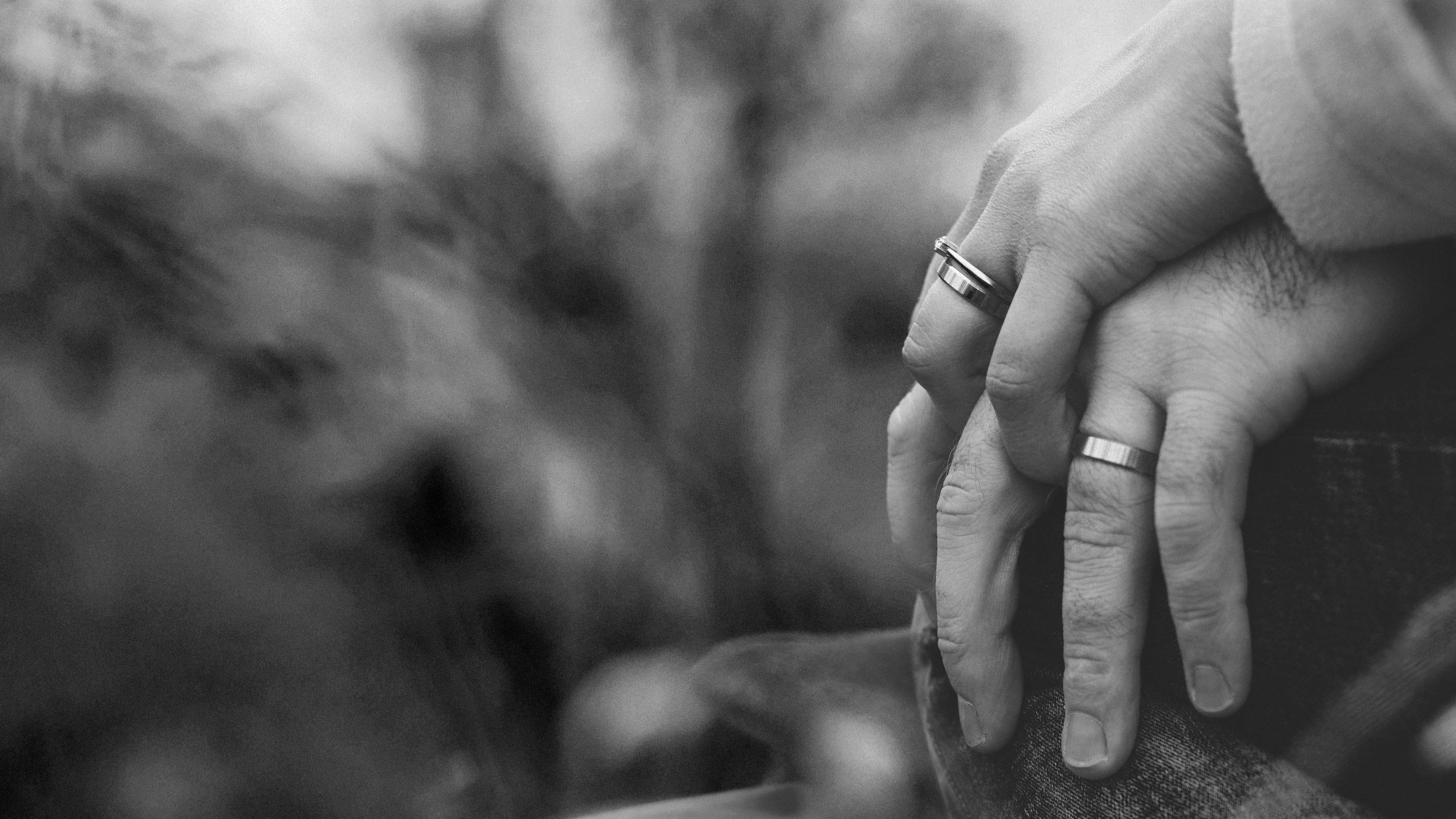 When you vowed to love your spouse "for better or worse," you probably didn't envision a global pandemic. These uncharted waters have left many marriages grappling with a new, temporary normal as social distancing draws us into confined spaces with our spouse. Whether you felt like you had a healthy relationship, or you felt that your marriage was already falling apart before all of this, most couples are facing an increase of conflict, frustration, and trials within their marriage in the wake of this health crisis.
Do you feel like the fabric of your marriage is straining and beginning to tear under the heaviness of this season? You are not alone. Many of us feel the stress and can see the toll it is taking on our marriages and families. Financial worries, home-schooling the kids, working from home, feeling cramped together, conflict with your spouse, our emotional burdens, and so many other trials that we are enduring right now. How can we deal with it all?
There is hope. We can actually grow our marriages during this time. God knows and cares about our marriage struggles. He is for our marriages and offers help and hope (Is 40:31). He gives us strength in our weariness (Isaiah 40:29) and protect us from schemes of the enemy (2 Thessalonians 3:3) that are seeking to bring harm to our marriages. After all, God is the one who joined you and your spouse together as "one flesh," and he is the one who will complete the good work that he started in you and in your marriage.
We at WoodsEdge can help each other in our marriages. We are the body of Christ. Here are some helpful resources.
WE Ministries:
Lay Counseling – Our trained volunteers would love to journey alongside you (virtually for now) and offer biblical guidance for your marriage.
Freedom Prayer – facilitated prayer that will invite you to walk in more freedom. Currently meeting virtually.
Journey Groups- Community is so vital during this season, even if it is virtual. We encourage you to find a group to walk alongside you.
Sermons from Jeff Wells
Professional Christian Counselors –
In this season, many professional counselors are counseling digitally. Visit our website HERE to get a list of counselors in our area. To find out which counselors are offering virtual services, please contact their office directly.
Books
The Meaning of Marriage-Tim Keller
A Lasting Promise-Scott Stanley
You and Me Forever-Francis Chan
This Momentary Marriage-John Piper
Articles: These articles have a variety of tools that you can use to seek growth in your marriage during this season.
Podcast: The Emotionally Healthy Leader, "Why Clarifying Expectations Will Save Your Life…"
Local Marriage Ministry – re|engage – at Faith Bible Church, digitally Wednesdays, 7:30pm,
After stay at home is lifted:
re|engage – a marriage enrichment ministry launches September 28 at WoodsEdge.
Foundations - a marriage ministry for young married couples.
Merge - a premarital class for engaged or seriously dating couples.