WoodsEdge Institute

School of Biblical Leadership
WoodsEdge Institute is designed to train and unleash hundreds of passionate Christ-followers into every sector of society to serve as church planters, missionaries, pastors, and effective leaders in ministry and the marketplace. WoodsEdge Institute provides a path for men and women to receive biblical training with the goal of activating leaders of all types to reach the people of Houston and beyond. If you're passionate about impacting your city with the gospel, we'd love to talk with you.
WoodsEdge Institute is an intensive 5-semester training program that equips people with the character, skills, and knowledge to achieve our definition of a leader:

"One who walks with God -- works with people -- to accomplish a vision."



This transformational experience involves a faculty-taught core curriculum, encouraging mentors that walk with the student, and a cohort-based learning environment. Additionally, specialty elective training is provided, based upon the deployment outcome each person aspires to.
WoodsEdge Institute is for people who have received a recommendation from a pastor or ministry leader and are already individually pursuing their relationship with Christ, leading others spiritually, actively serving in their church and sense a calling to grow in their spiritual influence within the platform God has given them. The program is designed to include leaders who work outside the church with classes held evenings and Sundays.
WoodsEdge Institute is an affordable way to receive excellent, biblical leadership training from gifted and experienced instructors. Upon acceptance, we will notify you of acceptable forms of payment.

Registration and Financial
The cost of registration for each course is $100. There is no application fee. Registration opens August 25th. If you would like to meet with our WoodsEdge Institute Director and find out more about how you could be involved, contact Phill at 281-364-0415 or
*If you are concerned about your ability to pay, please let us know. Scholarships are available if needed.


---
Director of the WoodsEdge Institute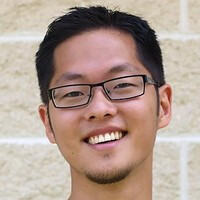 A graduate of Texas A&M and Dallas Theological Seminary, Phill Kwon is a dynamic teacher and an experienced church planter coming from the Hill Country Bible Church family of churches in Austin. Phill is married to his Aggie sweetheart, Brandee, and they have three children. Phill was born in Korea but was reared in the Houston area.

email
---

Course Offerings
Old Testament Survey

A broad overview and survey of the Old Testament designed to emphasize the structure, theme, and message of the Old Testament and each of its 39 individual books in order to provide an understanding of God's self-revelation and His plan of redemption.

Bible Study Methods

The foundational course where you will be introduced to some of the many aspects of biblical interpretation and learn to discern what Scripture says, what it means, and how it can be applied. You'll gain a fresh understanding of God's Word and the confidence to share it in whatever capacity you serve.

Bible Doctrine Survey

A Survey and summary of the ten major doctrines of the Bible with an emphasis on knowing God more fully while understanding and practicing sound theology.

New Testament Survey

An overview survey of the New Testament focusing on the author, theme, purpose, structure and basic content of each individual book and relating each book to the whole Bible. A strong emphasis is also given to the application message of each book.

Deployment Electives

Based upon your desired emphasis – what we would call your "deployment outcome" – you would spend 12-16 weeks in a course on one of the following: Core Leadership Principles, Preaching/Teaching, Church Planting Essentials, Mission Perspectives, and Worship.